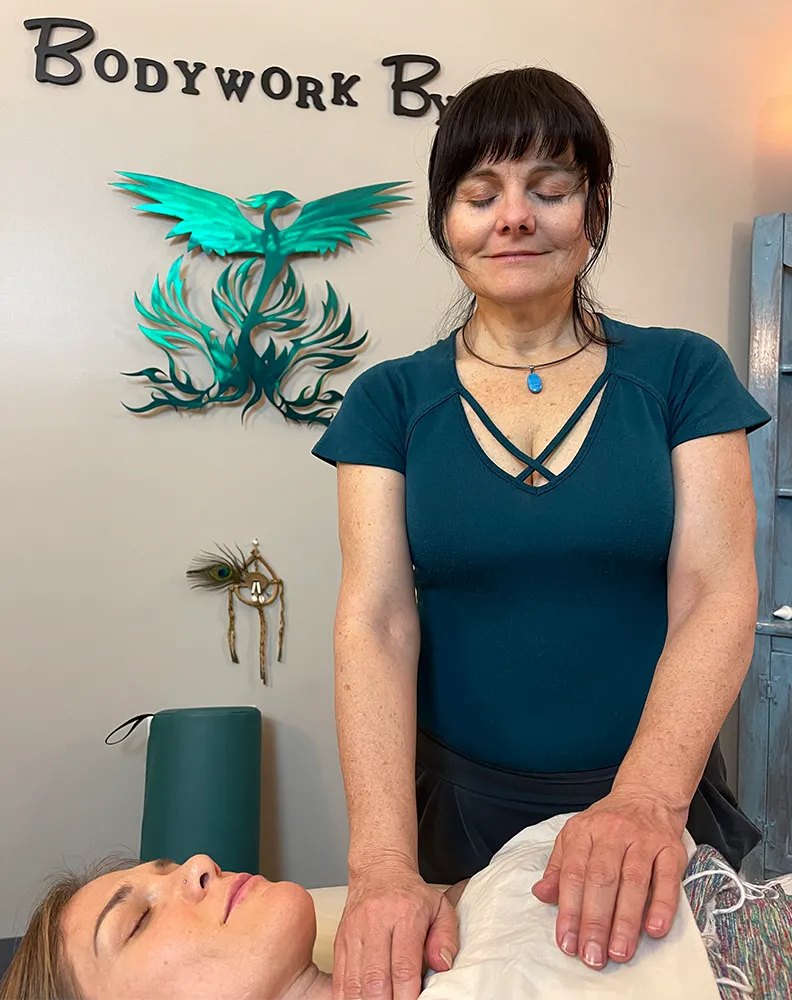 Our mission is to provide a safe and welcoming environment for individuals to facilitate together a healing dance to unwind and release trauma to heal the emotional and physical body. We believe in the healing power of touch and strive to create a personalized experience for each client, utilizing various techniques (using the senses) to address their unique needs. We aim to empower individuals to connect with their bodies, release tension and pain, and promote overall well-being. We are committed to continuing education and staying current with the latest research and practices in the field to provide the highest quality care. Above all, we aim to facilitate healing and growth for our clients, helping them to live their lives to their fullest potential.
Our vision is to foster a world where people prioritize their physical, mental, and emotional well-being by incorporating regular massage therapy, energy-clearing sessions, and incorporating somatic dance into their self-care routine. We strive to provide a safe and nurturing environment where our clients can unwind, heal, and rejuvenate. Our mission is to empower our clients to take control of their health by providing personalized massage treatments that cater to their unique needs and goals. We envision a future where our clients experience the transformative power of massage therapy, leading to a happier, healthier, and more fulfilling life.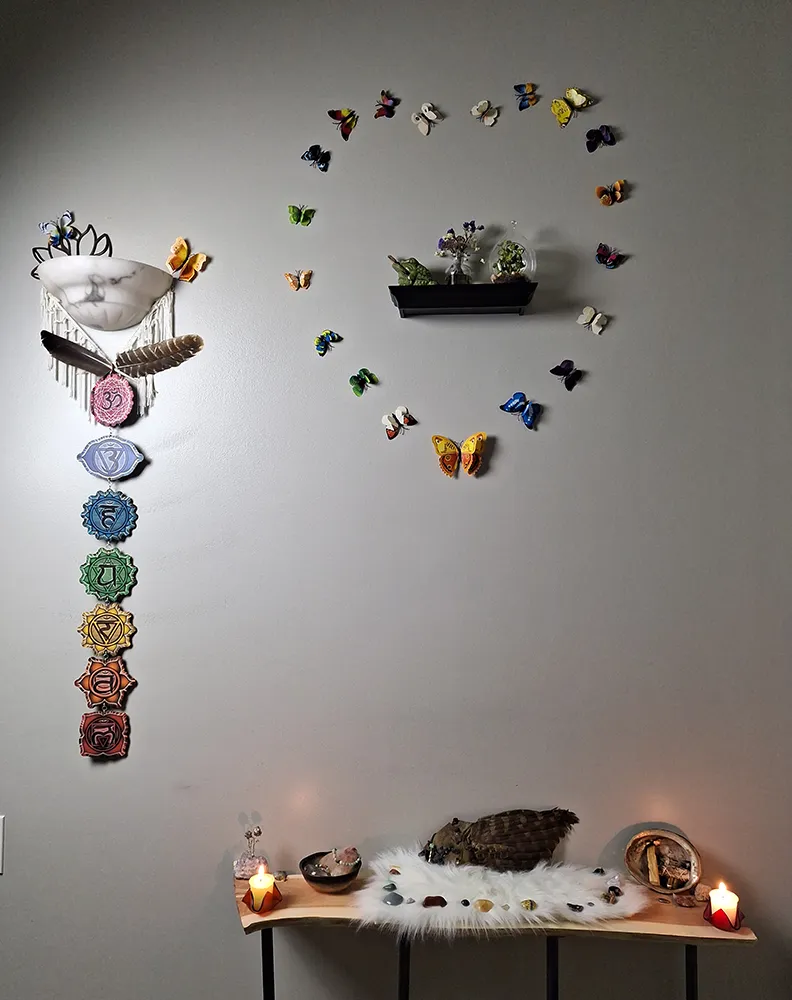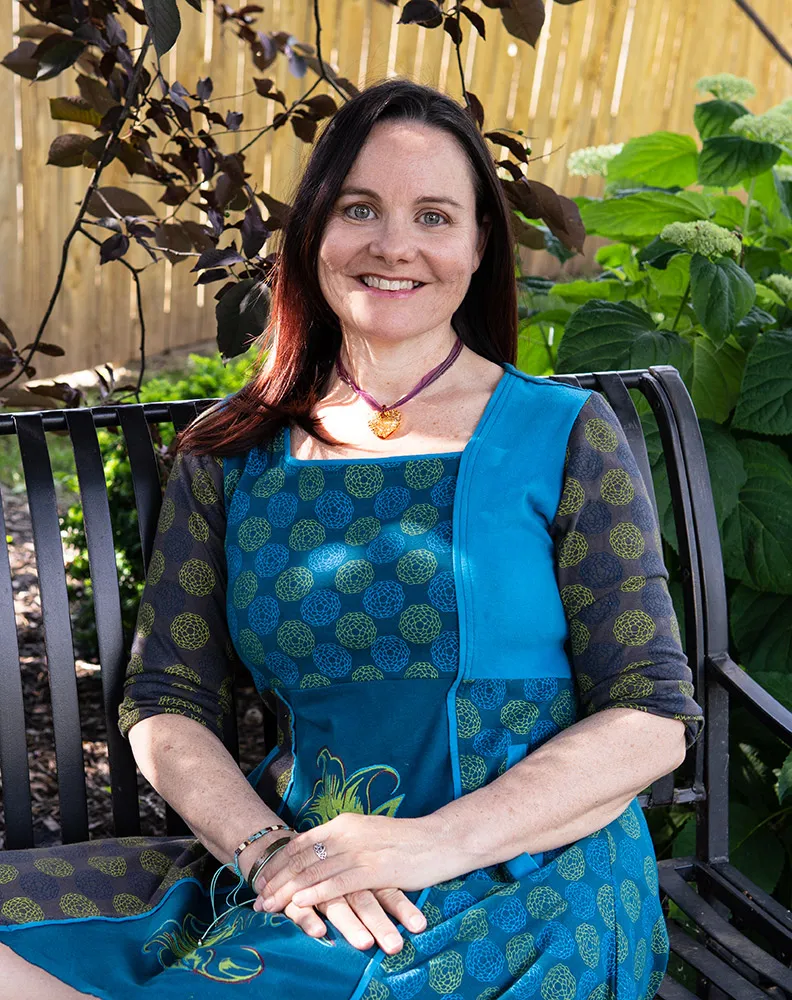 My name is Veronica, and I have been a massage therapist since 2006. I have always been fascinated by the human body. Intuitively, this led me to become a massage therapist and energy healer because of my own healing journey. I used different modalities for my own healing – acupuncture, yoga, and Reiki – to reconnect my soul to my body. I could relax my body and nervous system to create trust regarding touch and emotional healing.
Gaining and building trust with my clients is my ultimate goal. I take great pride in helping my clients feel relaxed, rejuvenated, and pain-free. I want you to feel calm and safe to receive the healing your body desires. I focus my energy and skill on creating a harmonious healing process. By incorporating therapeutic release, range of motion, and stretching techniques, clients experience a deep relaxation that integrates the mind and body while enhancing their total body awareness.
I am uniquely known for my expertise in Esalen massage – a gentle, soothing massage technique that blends Swedish, craniosacral, applied kinesiology, passive stretching, yoga, and Tai Chi. This blended technique promotes a consistent flow of the body, as well as body integration and intuition. I have created my own modality named the "Jellyfish Harmony Massage" by incorporating a mixture of modalities that unwind and untangle energies in the body.
When I need to unwind, I like to meditate, dance, sing, or watch a movie. I'm always up for trying new things and love challenging myself. I believe life is meant to be lived to the fullest in joy, and I embrace every moment with enthusiasm and gratitude. Thanks for taking the time to read a little bit about me. I look forward to getting to know you!